Bamboo Nappy Liners 220 One Roll
Compostable, biodegradable, eco-safe
SKU: BNL3RA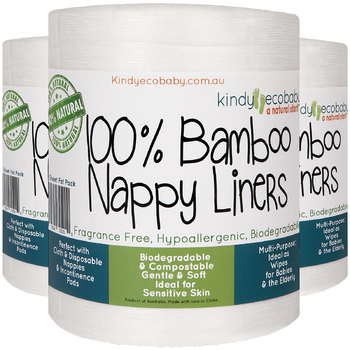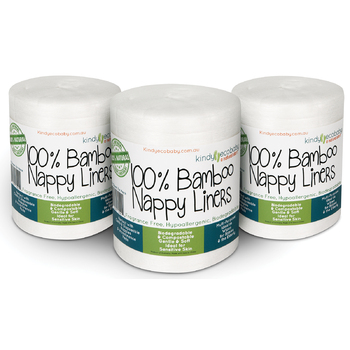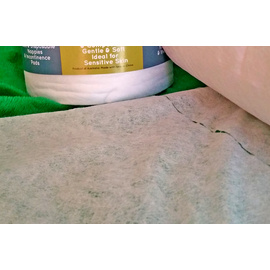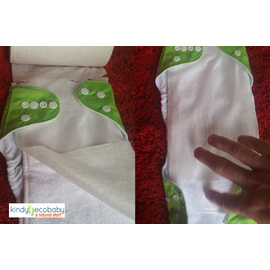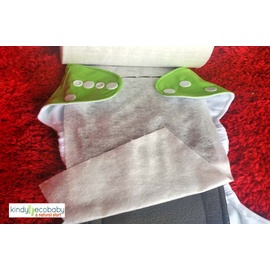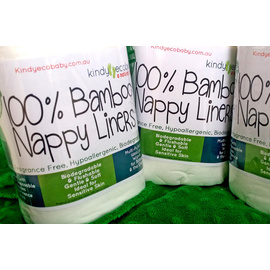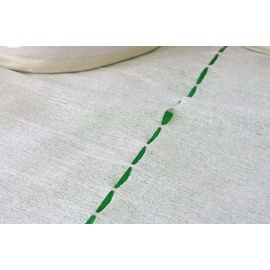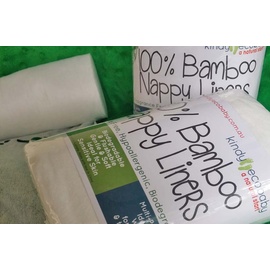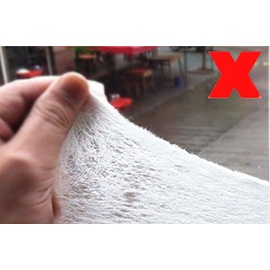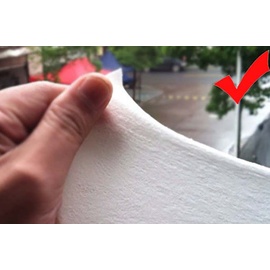 ---
Free shipping for this product!
Features:
Make nappy changes so easy, everyone will want to do it!
100 per cent bamboo
Biodegradable
Anti-bacterial
Alcohol Free
Fragrance Free
Compostable and Fully disposable
One roll of 220 sheets
Size 15x30cm
Sheet Thickness: 60gsm - strong and durable!
You will be thrilled with the specially branded Kindy Ecobaby Bamboo Nappy Liners 220 Sheet Roll. Our bamboo nappy liners are fully flushable, compostable, and fully biodegradable.
Each roll consists of 220 sheets, perforated between sheets to make your life easier during nappy changes when you have your hands full and you need a nappy liner sheet fast!
Each sheet is 15x30cm, the perfect size to fit snuggly on top of your baby's nappy insert (or disposable nappy). Our bamboo nappy liners are soft, strong, fragrance free and chemical free, and make nappy changes so much easier and mess-free! Kindy Ecobaby Bamboo Nappy liners also have natural antibacterial qualities and can be used with modern cloth nappies or disposable nappies.
With you and your needs in mind, we have put many hours of time and effort sourcing our bamboo nappy liners and other products for our eco store to ensure they are of top quality and only the best for you - our valued customers - while still making them affordable for you. Be confident you are buying the best quality bamboo nappy liners on the market!
Find out more about all of our modern cloth nappy eco products by checking out our BabyBlog for heaps of interesting articles and tips! Please email me if you have any questions or want further information at info@kindynews.com. Enjoy your shopping!
30 days money back guarentee
---
Standard Shipping
- $0.00 (ETA: 6 days)
bamboo liners

24 September 2014

The bamboo liners are great. My son has sensitive skin so they help greatly when he has nappy rash and are soft on his skin. Some of the cloth nappy liners I have are not bamboo, but the disposable bamboo liners just add that protection so we can use the modern cloth nappies. They are great for easy disposal to either throw them away or flush them.




(5)