Microfibre Cloth Nappy Inserts x5
Super absorption, dries quickly
SKU: MFI5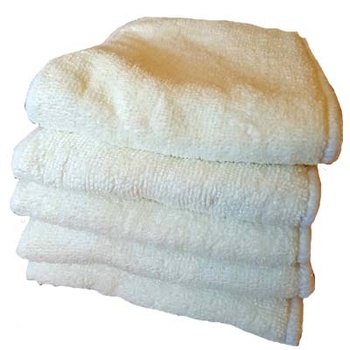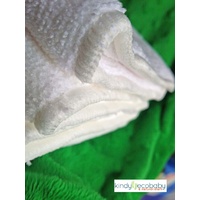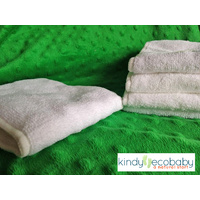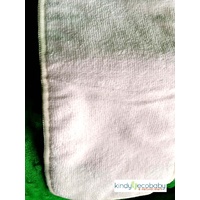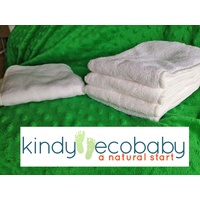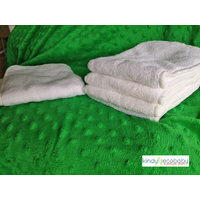 ---
Our four layer microfibre nappy inserts combine the best materials to ensure maximum comfort and absorbency for your baby. Each Insert consists of four layers of 100 per cent microfibre. These inserts are perfect for daytime use.
Microfiber inserts are very absorbent (they can absorb up to eight times their weight in liquid) and are great for using during the day. Microfibre inserts also dry extremely fast. We advise that you use the microfiber inserts in the pocket to prevent nappy rash as it can dry out the skin when rubbed against your baby's skin. Alternatively, place a bamboo nappy liner between the insert and the baby's skin as extra protection.
Features
Four layers - of super absorbant Microfibre
Super absorption, able to hold up to eight times their weight in liquid!
Length 35 cm and Width 13 cm
SLIM FITTING - perfect for active babies
Durable and long-lasting
Convenient
Quick drying - just an hour in good weather!
Fast change time
These Inserts are also available in Ten Packs , 20 Packs and 30 Packs.
Want to know more about the differences between the different types of Nappy Inserts? Check out our Babyblog and have a read of this article. Our blog is also a great place for baby news and also to help answer and make your own comments son all issues surrounding modern cloth nappies and ecobaby stuff!
30 Day Money Back Guarantee
---
Standard Shipping
- $0.00 (ETA: 6 days)
Be The First To Review This Product!
Help other Kindy Ecobaby users shop smarter by writing reviews for products you have purchased.