Bamboo Dry Wipes x 1250 Sheets Five Packs
Free of parabens, petrochemicals & sulphates
SKU: BDW12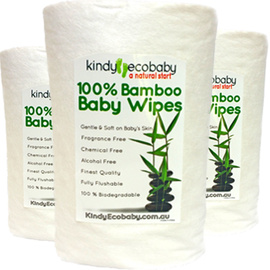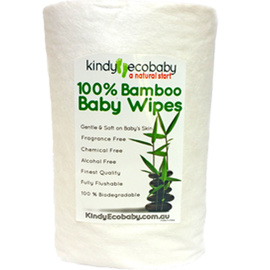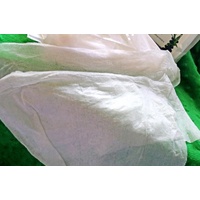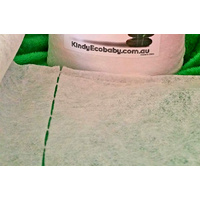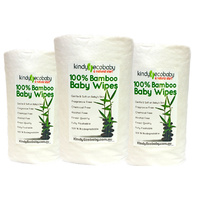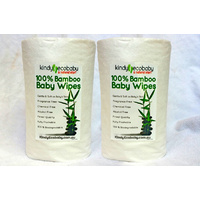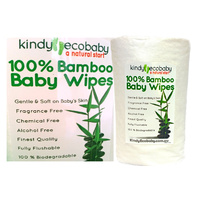 ---
Kindy Ecobaby's Bamboo Dry Wipes are the best choice for you and your growing family. They are antibacterial and completely flushable. Luxuriously soft, each pack contains 250 sheets. Our wipes are perfect for cleaning grubby little hands and faces... and ideal during nappy changes! They make nappy changes easy and hassle free and are great for your skin too, Mum!
Features
Perfect for sensitive skin
Free of parabens, petrochemicals and sulphates
Alcohol-free
Fragrance free
100 per cent Bamboo
100 per cent Biodegradable!
Anti-bacterial
Compostable and Flushable!
Each sheet is 30cmx15cm
You receive Five rolls of 250 sheets each, totalling 1250 sheets
We do not use harmful preservatives in our products, so our Dry Wipes have a much longer shelf life as they are not stored wet in the packaging. All you need to do when you are ready to use them is simply dip in water and go! If you are keen to make a natural gentle wet wipe recipe for your dry wipes, check this one out on our BLOG. Sheet size of our dry wipes are 30cmx15cm, so nice a large for plenty of coverage!
Kindy Ecobaby Wipes are available in Single mini pack and three packs. They are also part of our mini baby shower kits and mummy kits!
Find out more about the benefits of bamboo, more background info on our baby wipes and all of our modern cloth nappy eco products by checking out the Baby Blog for heaps of interesting articles and tips! Please email me if you have any questions or want further information at info@kindynews.com.
Plus the Baby Blog has heaps of useful information about our wonderful wipes and lots more!
Want to make your own all-natural WET wipes? Why not try this recipe.
30 day money back guarentee
---
Standard Shipping
- $0.00 (ETA: 3 days)
Product Excellent,! packaging Not

By:

Julia

on 16 April 2015

Whilst the product is excellent and the packaging is air tight, I always have difficulty opening them. Sometimes I can't seal them properly again once I've opened them.




(5)
Fantastic Wet Wipes

By:

qaziqiixi

on 12 January 2015




(5)