Reusable Cloth Nappy Inserts
---
Cloth Nappy Inserts Australia!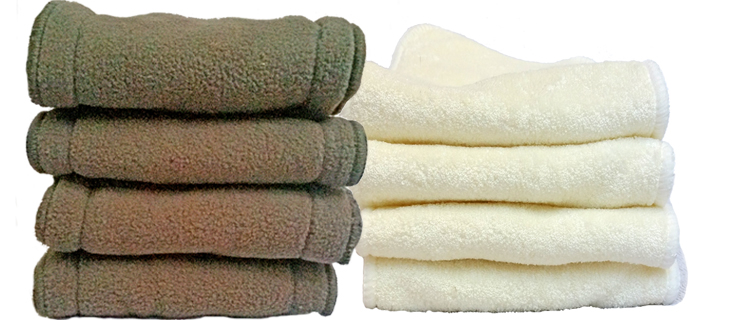 Cloth nappies need an absorbent nappy insert to place inside. Kindy Ecobaby's re-useable inserts fit universally but vary in absorbency, drying time and price. For extra absorbency, team a bamboo nappy insert with a microfibre insert or bamboo booster as well as a bamboo nappy liner. Our bamboo inserts are made using 60% bamboo fleece, 30% organic cotton and 10% microfibre. Kindy Ecobaby bamboo/charcoal inserts are made from 75% charcoal fabric and 25% microfibre. They are extremely absorbent for their weight. Kindy Ecobaby nappies and inserts allow you to adjust absorbency to suit every baby! Select:
Our blog is a great place for baby news and to talk about all issues ecobaby!
* Kindy Ecobaby re-useable cloth nappy inserts are specially designed to fit most brands of cloth nappies.
---