Bamboo Nappy Liner x 750 & Organic Laundry Detergent 500G
Compostable bamboo viscose liners & washing powder pack
SKU: BNliners1100wp500gpack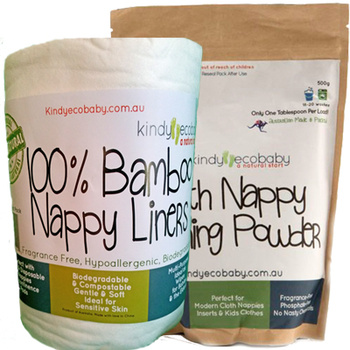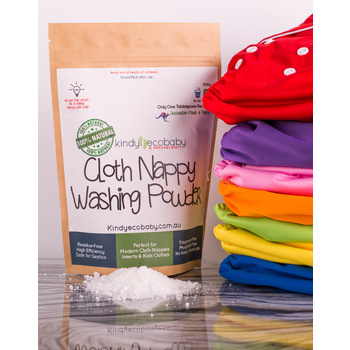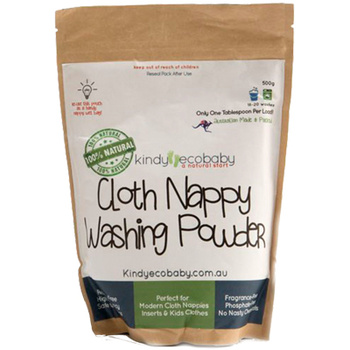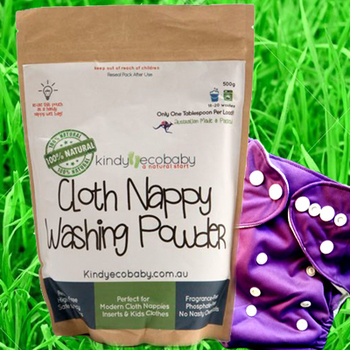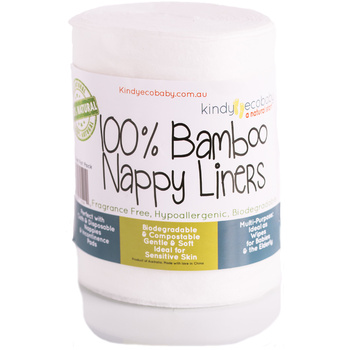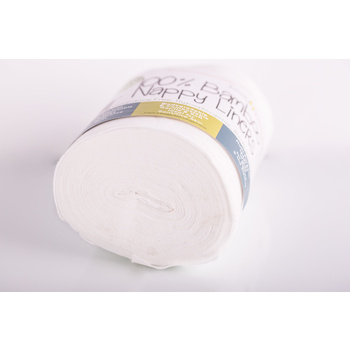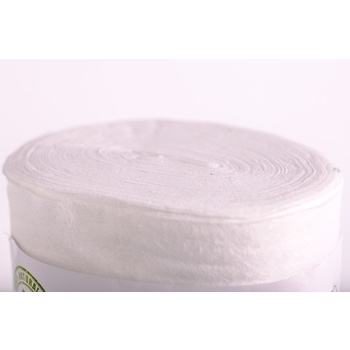 ---
Free shipping for this product!
Purchase our 750 Sheet Pack - three rolls- (normally $49.99) and have a 500g pack of our special Kindy Ecobaby Cloth Nappy Washing Powder added to your order for only $10! This is fantastic value for money!
Bamboo Nappy Liner Features:
Make nappy changes so easy, everyone will want to do it!
100 per cent

bamboo viscose (viscose derived from bamboo)

Biodegradable
Anti-bacterial
Alcohol Free
Fragrance Free
Compostable and Flushable
Three Rolls of 250 sheets per roll
Size 150mm x 300mm
Sheet Thickness: 60gsm - strong and durable!
500 gram pack lasts for ages (up to 20 washes!)
Residue-Free
High Efficiency
Safe for Septics
Perfect for Modern Cloth Nappies Inserts & Kids Clothes
Fragrance-Free
Phosphate-Free
No Nasty Chemicals
Low-sudsing formula for both High Efficiency & Normal Machines
Biodegradable & Hypoallergenic
No Optical Brighteners
Dye, Stainguard & Bleach-Free
Ultra Concentrated without Fillers
Effective and Safe far colourfast fabrics including cloth nappies & nappy inserts
Check out our detailed instructions here on how to wash your modern cloth nappies and kids clothes using KindyEcobaby washing powder!
How to use our bamboo nappy liners:
Lay the liner inside nappy (sitting closest to baby's skin) Moisture passes through the liner into nappy, solids remain on liner.
Remove and flush when changing nappy. *(cut or fold in half for newborns)
Find out more about all of our modern cloth nappy eco products by checking out our BabyBlog for heaps of interesting articles and tips! Please email me if you have any questions or want further information at info@kindynews.com. Enjoy your shopping!
30 day money back guarantee
---
Standard Shipping
- $11.60 (ETA: 3 days)
Very happy with purchase liners and detergent

By:

Stacey

on 22 May 2018

great size liners and the detergent removes any build up in nappies, Tried many brands and this is my favourite!




(5)