Bamboo Liners x 1000 sheet XFat Four Rolls
Compostable, biodegradable, eco-safe, bulk buy & save
SKU: bnl150x8-1200k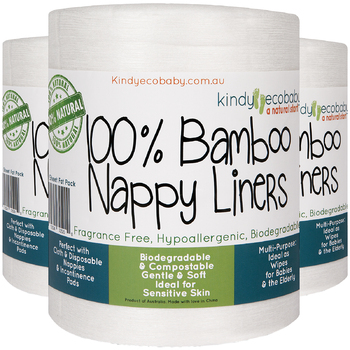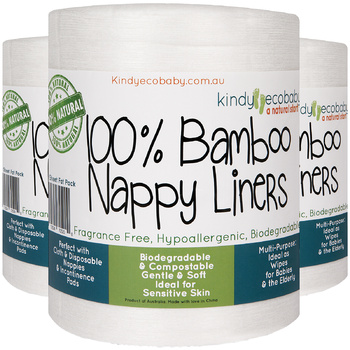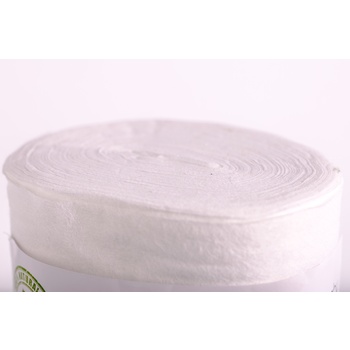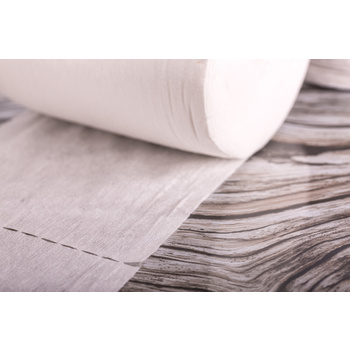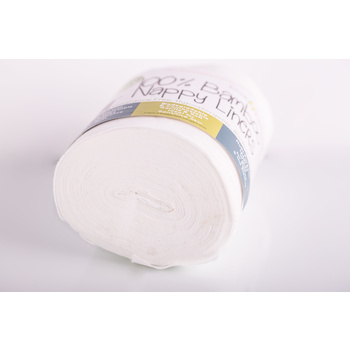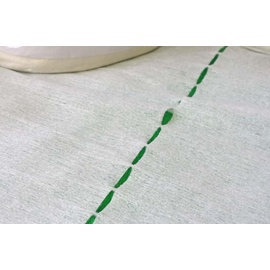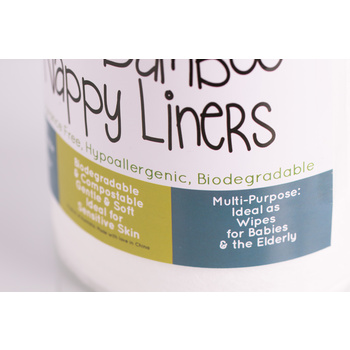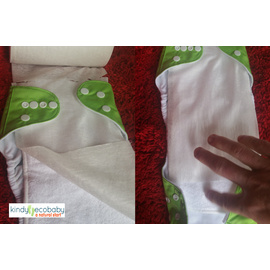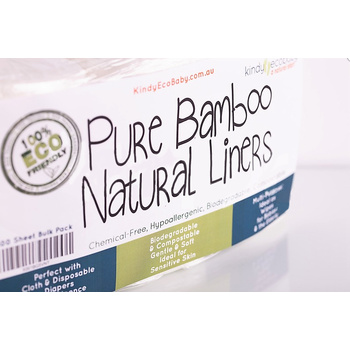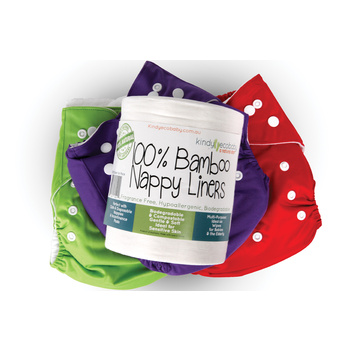 ---
Free shipping for this product!
Features:
Make nappy changes so easy, everyone will want to do it!
100 per cent bamboo
Biodegradable
Anti-bacterial
Alcohol Free
Fragrance Free
Compostable and Fully disposable
Four Rolls of 250 sheets per roll total 880 sheets
hypoallergenic
Size 150mm x 300mm
Sheet Thickness: 60gsm - strong and durable!
The Kindy Ecobaby Bamboo Nappy Liners Bulk 1000-Sheet Xtra Fat Pack is fantastic value for money! Each roll has 250 sheets on it, so much more convenient and lasts longer! Our bamboo nappy liners are fully disposable, flushable, compostable, and 100 per cent biodegradable.
Each roll is extra long with 250 sheets, perforated between sheets to make your life easier during nappy changes when you have your hands full and you need a nappy liner sheet fast!
Our bamboo nappy liners are soft, strong, fragrance free and chemical free, and make nappy changes so much easier and mess-free! Kindy Ecobaby Bamboo Nappy liners also have natural antibacterial qualities and can be used with modern cloth nappies or disposable nappies.
How to use:
Lay the liner inside nappy (sitting closest to baby's skin) Moisture passes through the liner into nappy, solids remain on liner.
Remove and dispose of when changing nappy. *(cut or fold in half for newborns)
---
---
STANDARD SHIPPING
- $11.60
---
International Postage Rates
- $20.00
Welcome International Eco Mums! Remember if your order is over $AU280, shipping is FREE!
---
Fast Shipping
- $11.60 (ETA: 7 days)
Pay a little more for shipping and get your order faster. We ship out asap for you! Please take account that delivery time is dependent on your location and Carrier efficiency
---
Free Shipping
- $0.00 (ETA: 11 days)
Order is shipped within 24 business hours. Delivery time is dependent on Carrier efficiency.
Game Changer

By:

Erica

on 4 August 2020

I love these liners They have been a game changer for our reusable nappy journey. Having these liners has helped to make it so much easier to clean the nappies and has made it much more likely for my husband and other family member to also use the nappies when caring for our little boy. It also gives me more hope in using reusables from the beginning with baby number 2 who is on their way very soon.




(5)
Nappy liners

By:

Cecilia Wootton

on 5 February 2018

Hi, I bought a smaller pack of the liners for my daughter who is very eco-conscious, and she liked them so much I bought the 1200 pack for her. They are easy to use, nice for baby and don't cost the earth. Thankyou.




(5)
Bamboo nappy liners

By:

Laura

on 3 January 2018

Fantastic! Work really well, and feel soft




(5)
Terrific value and quality

By:

Lesli

on 18 June 2017

Strong, durable and silky soft. Great value.




(5)
Very soft and wonderful product for baby's bottom!

By:

Craig Groshek

on 7 March 2017

I have nothing bad to say about these diaper liners. The urine goes straight through and it catches most/all of the poop, making it SO much easier to clean our cloth diapers. The are soft and a little scratchy so you can place it where it's needed on your baby's bottom. The product description says it's flushable, however I have not tried flushing them due to having a septic system and being paranoid about a possible clog-up. I have been using them for two months and plan to keep buying them.




(5)