Unicorn Stickers for Kids' Artwork 50
Quality PVC & waterproof. 100 unicorn designs
SKU: KEB_fun_US_50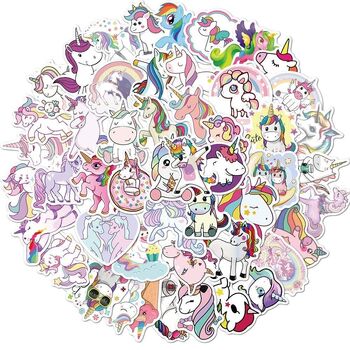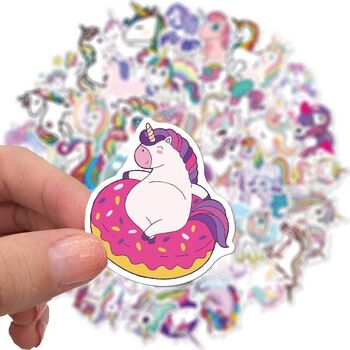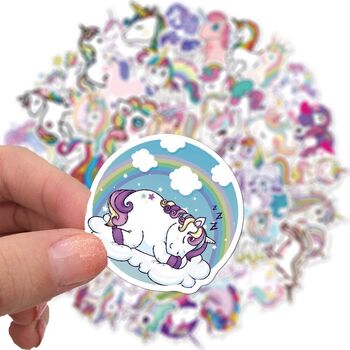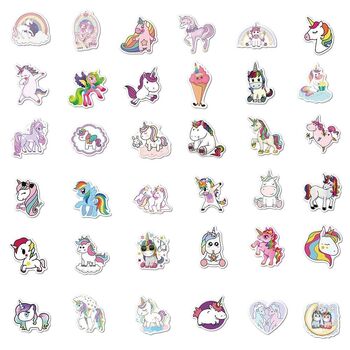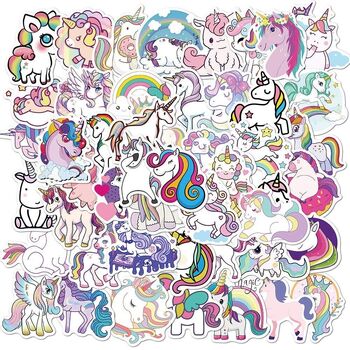 ---
Unicorn Stickers for your Kids' Artwork, Toys, Laptop, Luggage, Bottle, Scrapbooking, Journaling or Awesome Projects
Description:
Unicorn stickers are a perfect way to personalise your suitcase, skateboard, car, laptop, guitar, bicycle, motorcycle, fridge, wall, pencil box, PS, XBOX, room, diary, art work, scrapbooking project and much more! Go for it and BE CREATIVE! These unicorn stickers are high quality PVC and waterproof. We offer 100 different unicorn stickers.
Features:
Condition: New
Material: Vinyl
Finish: Matte
Quantity: 50, 100 or 200 unicorn pieces (each one is different!).
NOTE: If you order the 200 sticker pack, you will get two of each design, totalling 200 pieces.
Size: About 4-7cm
How to Use:
Clean the surface and stick on surface, so easy.
Easy peeled off without leaving adhesive residue.
Have FUN creating with your children!
Find out more about all of our eco products and our Kindy Ecobaby Fun Art supplies and great craft ideas by checking out our BabyBlog. Please email me if you have any questions or want further information at info@kindynews.com. Enjoy your shopping!
EAN: 718179602184
---
Standard Shipping
- $0.00 (ETA: 6 days)
Be The First To Review This Product!
Help other Kindy Ecobaby users shop smarter by writing reviews for products you have purchased.