How Do I Prep My Inserts?
By: Karen On:28 October 2016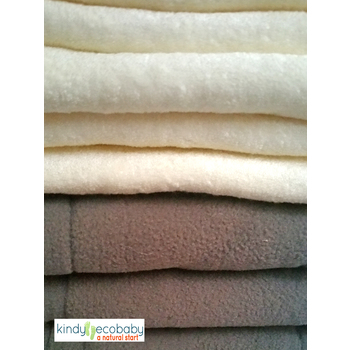 For the best results, prep all of your new Inserts.
HOW DO I PREP MY NAPPY INSERTS?
Our Bamboo inserts (five layers - three microfibre and two bamboo) also known as Blend Inserts, are inserts that have two types of fabric.
Typically - and in our case, this is bamboo on the outside and microfibre on the inside.

We sell FIVE-layer Bamboo Blend inserts & Five-layer Charcoal Bamboo Blend inserts.

For the best results, pre-prep all of our Nappy Inserts.
The Five layer Bamboo Blends will need to be prepped by following EITHER set of these directions.
TRY THIS:
Depending on how many inserts you are prepping, fill your washing machine with the hottest water setting you have, add all of your blend inserts (if you have 3-layer bamboo or any hemp inserts you've purchased elsewhere and need to prep, you can add them too!) and run it through a wash cycle. If your washing machine has an extra rinse/spin cycle, set it for that. You need to rinse/spin on HOT for at least four to five rinse/spin cycles. Dry in the dryer and they are ready to use.

OR TRY THIS:
Fill your washing machine to it's highest setting full of HOT water. Add a packet of Nappy RLR Laundry Detergent - you can buy it on Ebay from the US. (or 1/2 packet for front loaders) and all inserts you'd like to prep. Soak for 30 minutes, run a full cycle on your washer and then add 2 rinse/spin cycles. Dry in the dryer and they are ready to use.
Both Bamboo and Hemp will become more absorbent with each use until about the 10th wash, where it reaches it's maximum absorbency.
Related Stories
How to Prep your Bamboo Nappy Liners
How to Strip Modern Cloth Nappies
What is "Minky"
How to Choose a Cloth Nappy (Video)
---
---
Leave a comment