I don't want to spend a lot of time dealing with poop. (Who does?!)
By: Leslie M. On:16 August 2021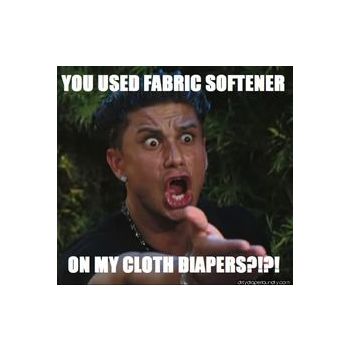 "We don't own a diaper sprayer! (Gasp.) The fact is, thanks to these abmboo liners, we don't need one!"
Leslie M is a wife, certified English teacher, and mother to an awesome little boy. She is also expecting her second child and staying at home. Leslie create custom wreaths and home decor items and is also a huge cloth diaper fan... and loves our bamboo liners. Here, she offers some tips on how to get the best use out your bamboo nappy liners.
"I am a big cloth diaper fan. However, I don't want to spend a lot of time dealing with poop. (Who does?!) We have been cloth diapering for over 2 years now and we don't own a diaper sprayer! (Gasp.) The fact is, thanks to these liners, we don't need one. When your child poops, the liners allow you to just slide the liner & poop straight into your diaper pail.
The pre-wash cycle on our washing machine takes care of the rest. No leaning over a toilet trying to make sure you don't accidentally spray poop onto yourself or your walls. I have tried several other liners & these seem to be the most durable and are the best priced... SCORE!

A few notes-
- I do not re-use these. Even if they are in a pee only diaper we still trash them. I can't bring myself to re-use them at the risk of causing an infection.
- I don't flush these down the toilet because I have a septic system and I don't want to tempt fate. Plus it's easier to chuck them into the trash.
- I have seen others mention the need to cut these in half because they are too large. I have not found that to be necessary.
Simply lay them on top of the diaper and once the diaper is snapped on simply tuck in on the sides if a little extra is peeking out. Trust me, with a two year old, you want as much diaper coverage as possible."
Thanks Leslie! Have you ordered your bamboo liners, cloth nappies, inserts or reusable breast pads yet? We offer free shipping Australia-wide and now also free fast shipping for selected 600 sheet Bamboo Liner packs to USA customers too!
---
Leave a comment