Hemp & Cotton Inserts x 10
Hard wearing, super absorption
SKU: HI10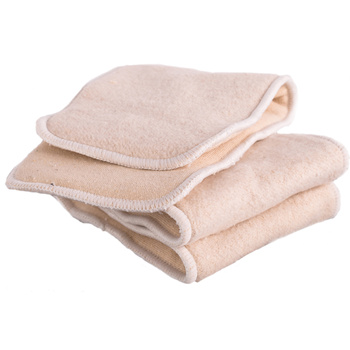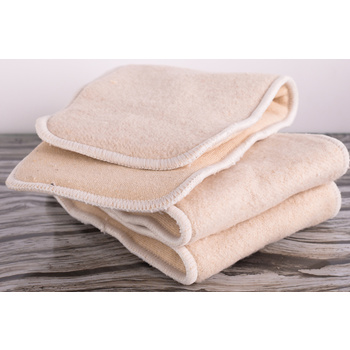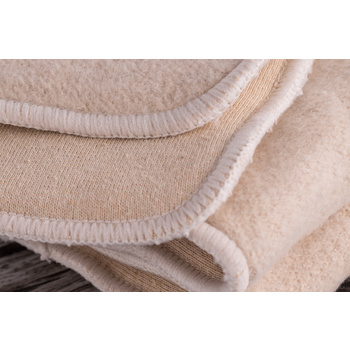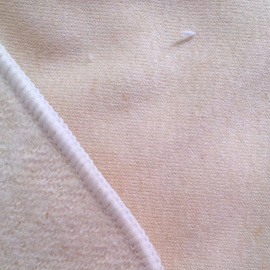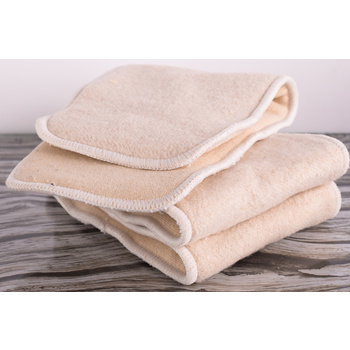 ---
Biodegradable, Reusable, Environmentally Friendly Hemp & Cotton Modern Cloth Nappy Inserts: 10 PACK: Free Shipping
Kindy Ecobaby Modern Cloth Nappy inserts combine the best combination of materials to ensure maximum comfort and absorbency for your baby:
2 layers (outer): 100 per cent HEMP
2 layers (inner) 100 per cent COTTON
Features
Make nappy changes even easier!
Super absorption, it is five times than normal material terry towel
100 per cent Hemp Fleece and Cotton Inserts
Biodegradable
Anti-bacterial
Extremely hard wearing
10 x Hemp Fleece and Cotton Inserts
Size 35cm x 13cm
Hemp is the original nappy workhorse fabric! Hemp Fleece is the most used fabric for nappies along with Bamboo Nappy Liners and Inserts which we also offer in our eco shop! Hemp Fleece is a well know hard wearing, long lasting fabric.
MULTIPLE Uses - For Your Baby's Nappies, but also as fantastic absorbent home made breast pads (obviously cut to size), nappy boosters, soakers, fitted nappies, and even mama pads!
Read all about more of the benefits of hemp and also how to use as a nappy insert in modern cloth nappies on our BLOG
1) Place the insert inside nappy (either in the pocket or simply on the opened nappy)
2) Optional to place a Kindy Ecobaby Bamboo Nappy Liner on top of the insert for ease of cleaning and extra absorbency. The Liner sits closest to baby's skin
3) Moisture passes through the liner into nappy inserts and the solids remain on liner.
4) Remove and flush to clean and wash when you change the nappy. Remember to wash the insert BEFORE you use for the first time!
30 Day Money Back Guarantee
---
Standard Shipping
- $0.00
---
International Shipping
- $0.00 (ETA: 2 days)
Welcome International Eco Mums, Enjoy the Best Rates Available to you from Down Under!
Best inserts

By:

Clare

on 18 September 2019

I love these thick, thirsty and natural inserts. The microfibre inserts that originally came with my nappies have stopped being absorbent after first child so I've bought these for second child and love them. They are so much better than the microfiber ever was. I wish I'd got them sooner. Am buying another pack. I love knowing that when these stop being useful they will break down naturally.




(5)
Your hemp inserts are amazing

By:

Hilal

on 6 November 2018

Your hemp inserts are amazing they absorb so much I am in love with them thank you so much and thank you for the lovely gift!




(5)