Charcoal Bamboo & Microfibre Inserts 20
Perfect for Night-time Use, Free Shipping
SKU: Chinsx20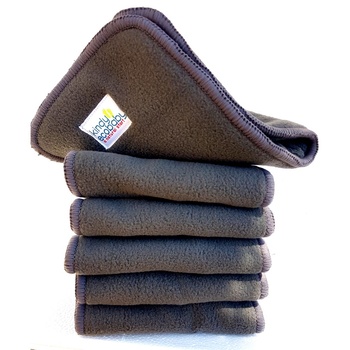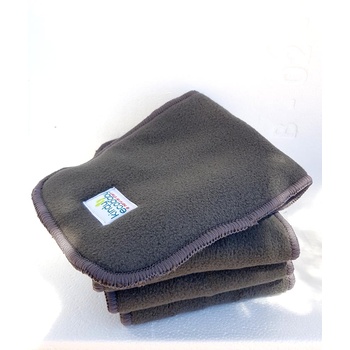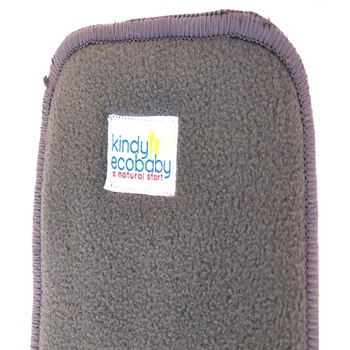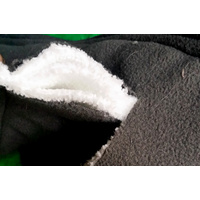 ---
Features:
Super absorption, it is FIVE times more absorbant than terry towel
Double overlocking stitching for extra strength, comfort, durability and protection
Biodegradable
Anti-bacterial
Compostable and Flushable
Super Quality and Long-Lasting, plus extra width!
Length 35 cm and Width 13.5cm (most inserts you buy instores or online are only 12-13cm width, so we make sure your baby gets extra protection)
Great for baby at night!
Five layer - Bamboo + Microfibre Insert
Breathable - no more nappy rash
Quick drying - just an hour in good weather!
Simple and easy to use
Fast change time
Super Quality and Long-Lasting, plus extra wide! Our Charcoal Bamboo Booster Inserts have a little bit extra width - at 13.5cm - to make sure your baby has that extra comfort and protection for those explosive moments!
Kindy EcoBaby Charcoal Bamboo inserts are super absorbent and perfect for night time! They each consist of three inner layers of microfibre terry cloth and two outer layers of bamboo. The bamboo outer helps to maintain dryness against your baby's skin, which also helps reduce the chance of nappy rash. Kindy EcoBaby Charcoal Bamboo nappy inserts will also protect your cloth nappies by absorbing moisture, thus cutting down on the washing! Our inserts combine the best combination of materials to ensure maximum comfort and absorbency for your baby:
Two outer layers are 100 per cent bamboo
Three inner layers: 100 per cent microfibre
BAMBOO is an organic natural fibre and so is gentle on your baby's soft sensitive skin. These inserts are durable, long-lasting and the five layers provide extra absorbency.
Would you like a FIVE pack or a TEN pack?
FREE SHIPPING is available for this product, and also the:
Why Should You choose Charcoal Bamboo Nappy Inserts? Read more on our BabyBlog by Clicking on this sentence!
30 day money back guarantee
---
Standard Shipping
- $0.00 (ETA: 3 days)
Great product

The charcoal liners are super absorbent. Great for day use. Reduces the stress of leaks. Thin, light and fast drying.




(5)