How to Make Your Own Bamboo Wet Wipes: Recipe
By: Karen On:13 October 2016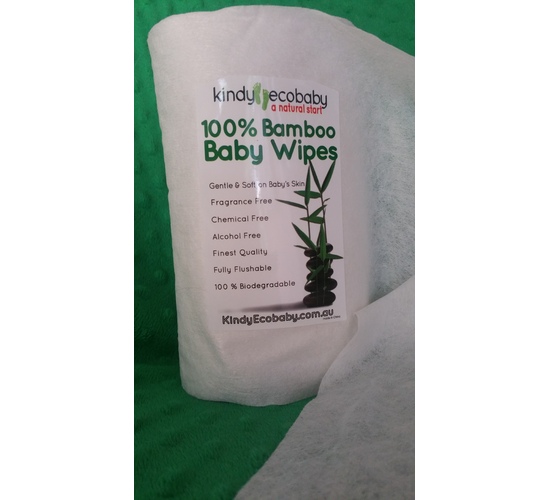 Gentle for your skin and safe for the planet chemical free
How to Make Your All-Natural Bamboo Wet Wipes
We came up with a great recipe to make ecofriendly bamboo flushable baby wipes using our bamboo nappy liners or Large Sheet Bamboo Dry Wipes!
Most of the Ingredients are available at your local eco-store, or already in the kitchen cupboard

Get your Kindy Ecobaby bamboo nappy liners (15cmx30cm sheet size) or the large sheet Bamboo Dry Wipes (18x30cm)

If using a plastic shoe box or old wipe container, accordion fold the wipes into the container, place the wipes, cut side down in container.

In bowl or jar mix the water, aloe, witch hazel, castille soap, GSE/Vitamin E and oil and stir.

Add essential oils if desired and stir.

Pour over liners in container and let absorb- this takes about 5-10 minutes.

Flip the container over to make sure wipes are well soaked.

You might have to experiment with the amount of water to get the right amount.

Use as you would regular wipes, and smile, knowing you are not causing your beautiful child any future health problems!

Note: If your child has extremely sensitive skin, you may need to leave out the essential oils or use calendula or chamomile.
We have a sale at the shop and on the Facebook store at the moment (20%off) Checkout code is Facebook20.
---